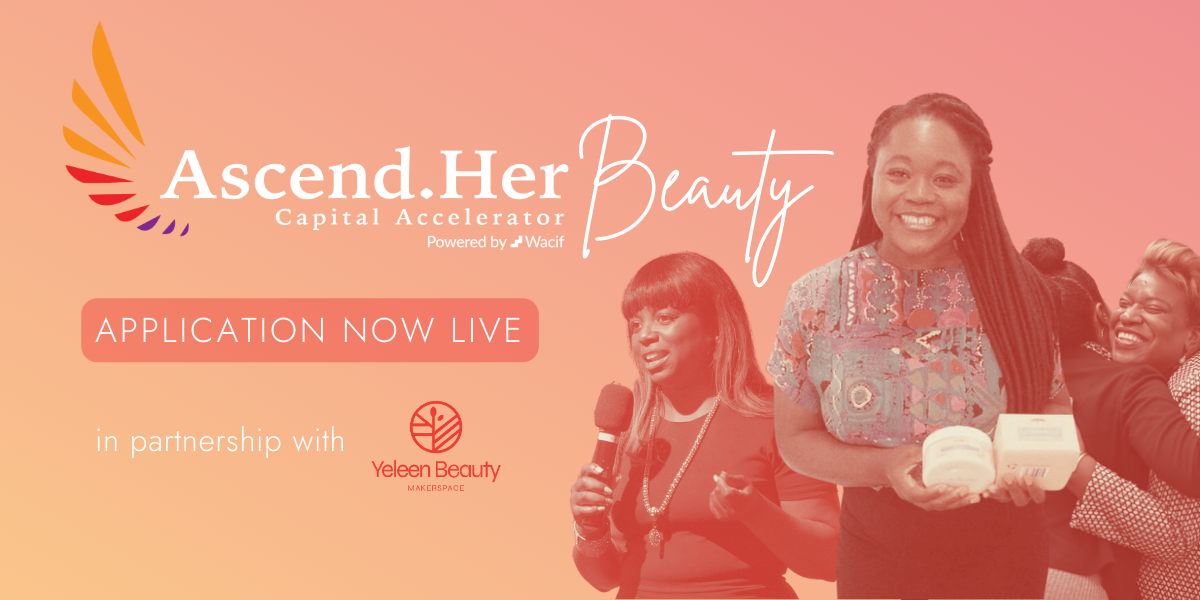 APPLICATIONS ARE CLOSED
We are no longer accepting applications for the 2023 program, but please sign up for our mailing list to get information about future cohorts.
Ascend.Her Overview
Women of color entrepreneurs face unique challenges, from raising capital to external biases affecting day-to-day operations. As an expansion of Wacif's award-winning Ascend Capital Accelerator program, Ascend.Her is dedicated to serving women of color entrepreneurs through a holistic, multi-week program. Our hands-on approach includes interactive workshops, one-on-one expert consultations, and individualized support. Ultimately, our goal is to support the growth and long-term success of women entrepreneurs of color in the Greater Washington, D.C. region, including the surrounding counties in Maryland and Virginia.
This year's Ascend.Her Capital Accelerator program, the Ascend.Her Beauty Cohort, is the first cohort designed by a beauty entrepreneur for beauty entrepreneurs. For this special cohort, we will partner with DMV-based beauty entrepreneur Rahama Wright and her team at the Yeleen Beauty Makerspace to develop a program that is impactful and supportive of local beauty makers. The cohort will focus on small business owners who manufacture and/or sell hair care, skin care, & body care products. This program is designed for entrepreneurs to scale and grow their businesses to the next level.
The Ascend.Her Beauty cohort will include up to fifteen (15) local small businesses owned by women of color entrepreneurs from the Greater Washington, D.C. region.
The focus areas of Ascend.Her Beauty includes:
How to structure your business
Building a customer-focused brand
Marketing and sales strategies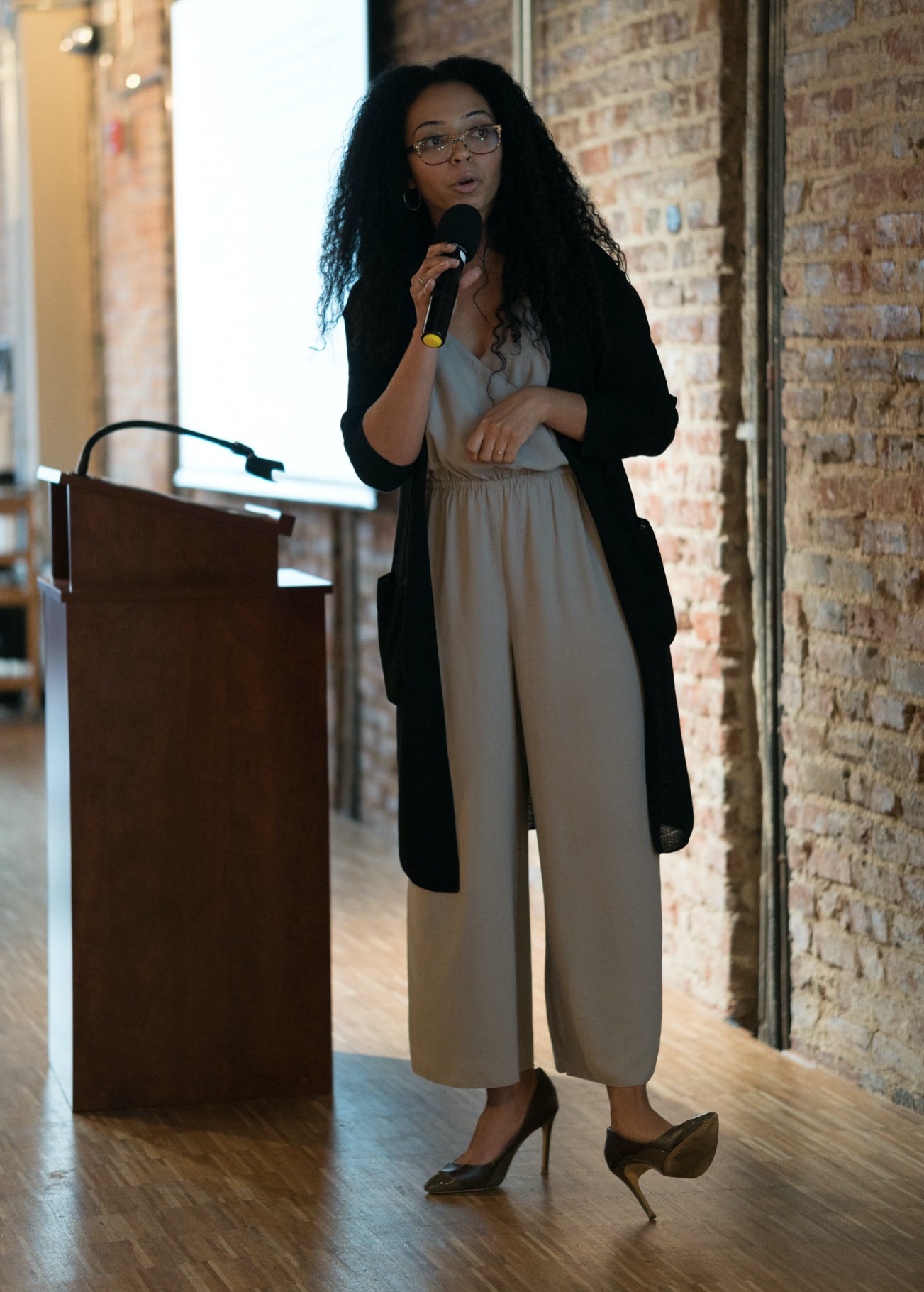 Members can expect:
Weekly classes for six weeks
Individualized, vetted growth plan and opportunity to work with Wacif small business advisers
Optional expert "open hours" based on what cohort participants need the most (i.e., one-on-one meetings with bankers, legal experts, branding experts, etc.)
Final "capstone" presentation
Eligibility for Wacif grant and debt capital
12 months of continued accountability and engagement opportunities
Networking opportunities with other cohort members and alumni of past Ascend Accelerators
Members are expected to:
Commit up to 10 hours a week for workshops, research, and class assignments
Create a 12-month growth plan
Build relationships with cohort members, advisors, and other stakeholders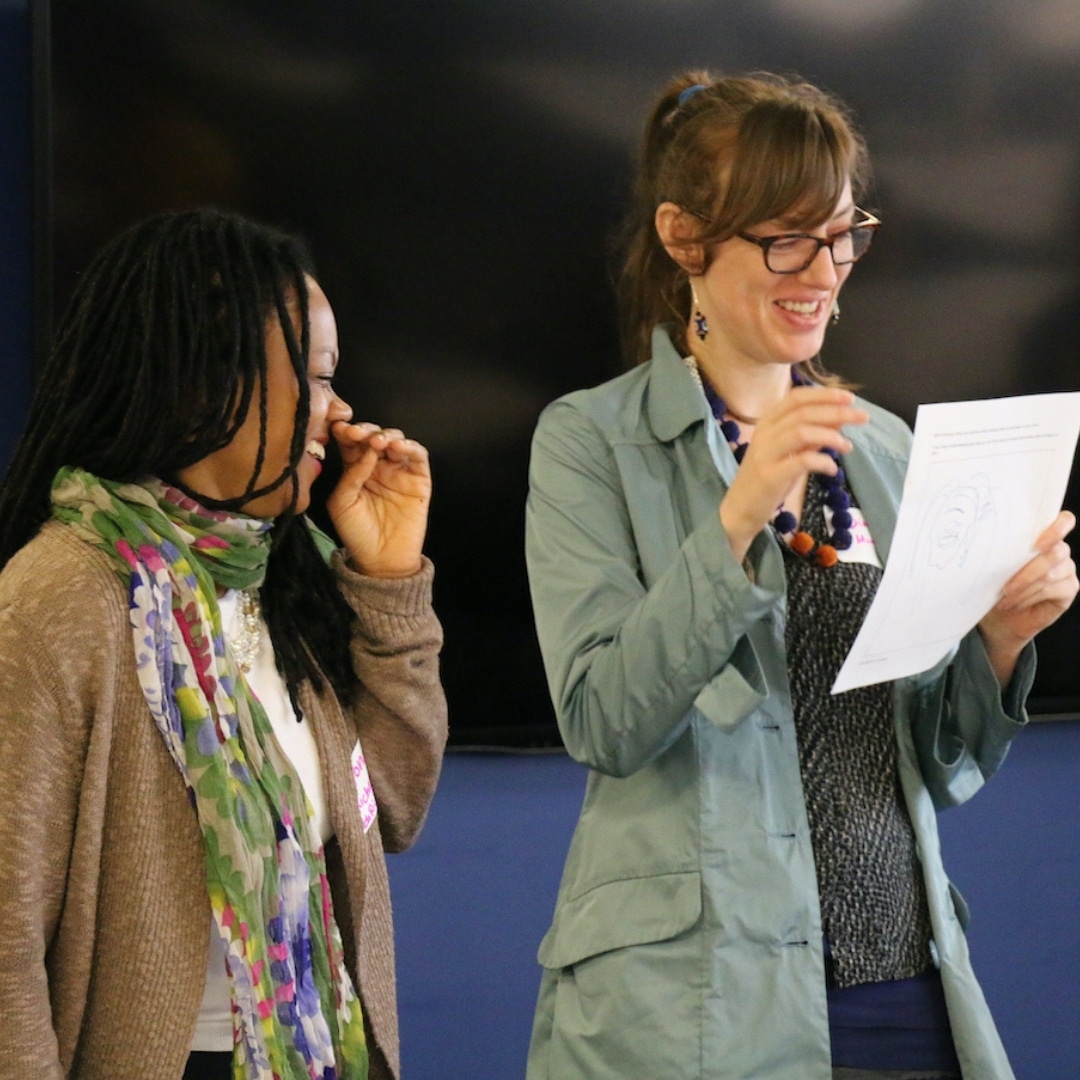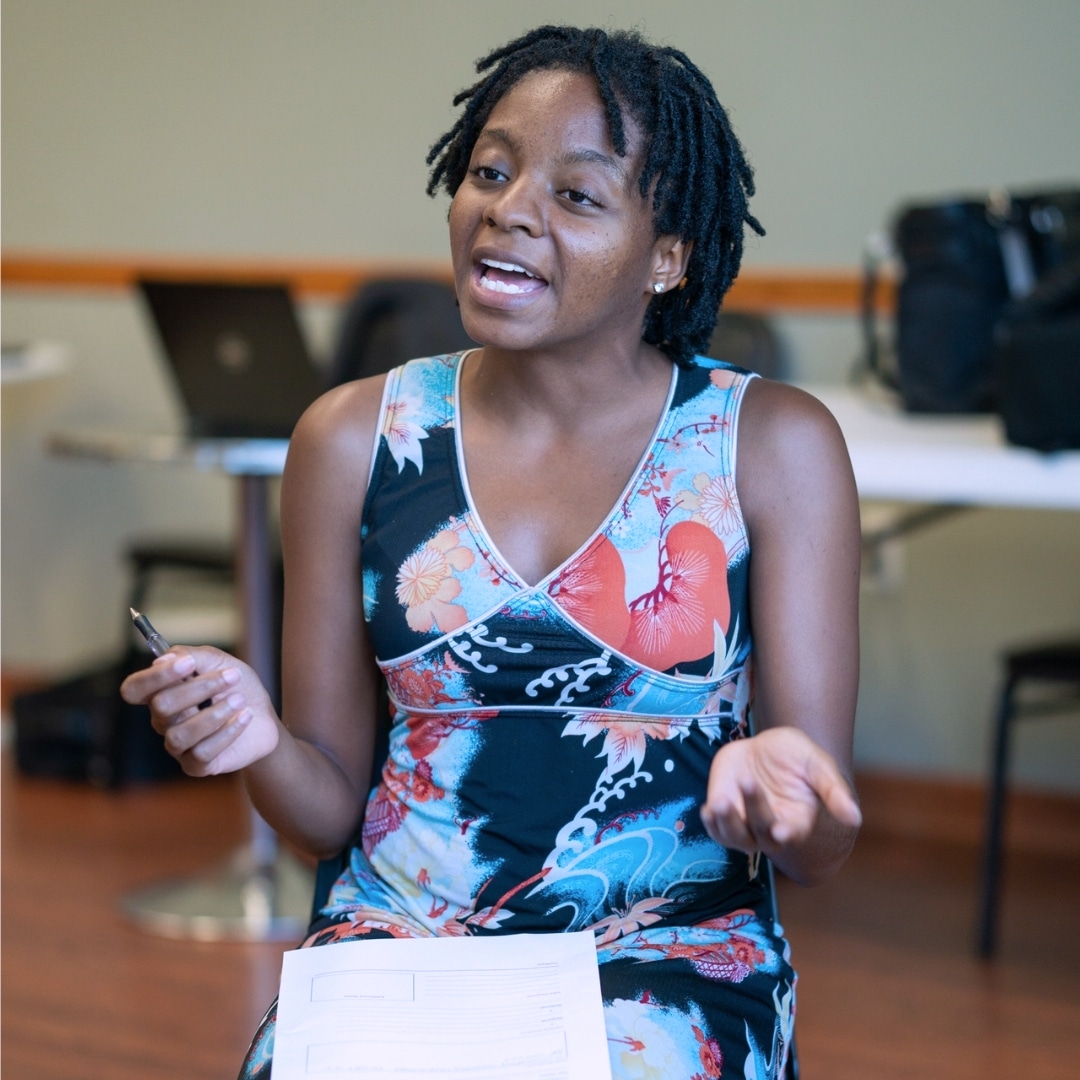 APPLICATIONS ARE CLOSED
We are no longer accepting applications for the 2023 program, but please sign up for our mailing list to get information about future cohorts.
Frequently Asked Questions (FAQ)
The number of businesses participating in this Ascend cohort will depend on applicant volume and suitability. To ensure the maximum level of learning and engagement and to facilitate community building, the cohort size will not exceed 15 businesses.
Yes. Ascend.Her Beauty Cohort is intended for women of color business owners located in the Washington D.C. area. Subsequent cohorts of Wacif's Ascend Capital Accelerators will be open to other applicants at a later date. Until then, Wacif's advisory services are available to all entrepreneurs. Learn more by visiting https://www.wacif.org, schedule a one-on-one consultation, or attend an upcoming workshop.
The program is best suited for entrepreneurs whose businesses have a revenue-generating track record, with a minimum annual revenue of $25,000. Entrepreneurs whose companies don't fit these parameters may be considered on a case-by-case basis. Applicants will also be evaluated on their sales growth trends and existing pipeline of projects and contracts.
We want to ensure participants can take advantage of all the workshops and learning opportunities offered throughout the program. While we expect participants may not be able to attend every workshop and activity due to scheduling, work, and life occurrences, wherever possible, absences are limited to one (1) session. If you are likely to be absent for more than one session, please consider applying at a time better suited to your schedule.
Currently, the Ascend.Her Beauty Cohort workshops will have a hybrid model, with in-person and virtual courses.
The principal office of the business must be in Washington, D.C., Prince George's County (MD), Montgomery County (MD), Howard County (MD), Arlington County (VA), or Alexandria (VA).
Applicants accepted into the program will be informed no later than May 19.
Applicants will be reviewed holistically based on (1) the business; (2) the business' management; (3) financial position; (4) growth potential; (5) expressed small business and/or market challenges; (6) ability to increase revenue and profitability and (7) the business' narrative around social impact and community engagement. Significant attention will be given to businesses located in Wards 7 and 8.
Please email our team at with any other questions related to your application.