Ascend.Her Capital Accelerator: Phoenix Cohort Information Session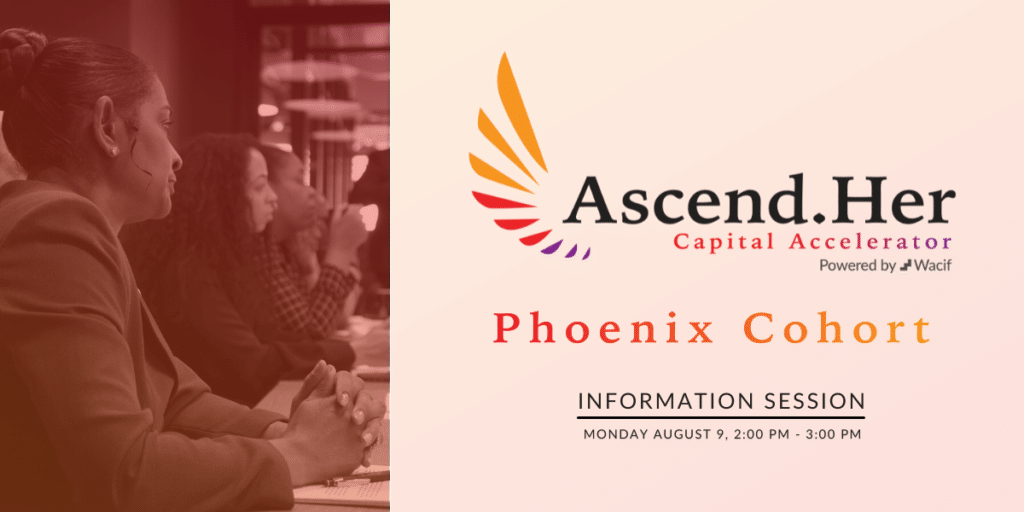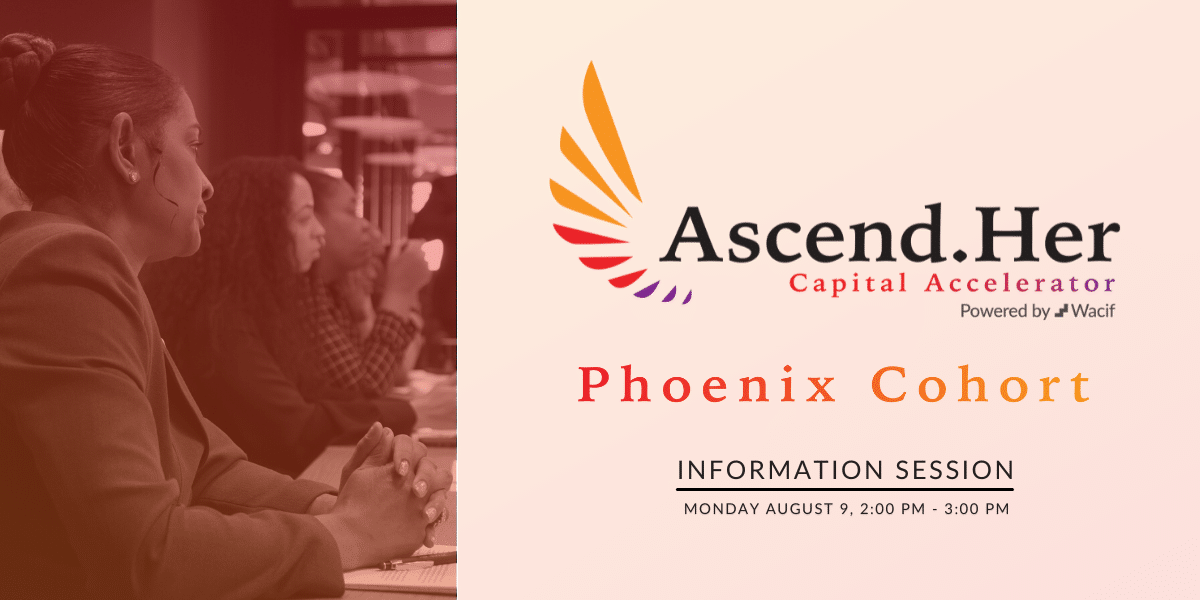 Event Details
Date: August 09, 2021
Start Time: 2:00 pm EDT
End Time: 3:00 pm EDT
Location: 

Do you want to join a cohort of dynamic women entrepreneurs of color looking to accelerate their business, but aren't sure of how to begin the process?
Our team is here to lead the way. In this engaging information session, Enterprising Women of Color DMV Business Center Program Director Messay Derebe and Wacif Small Business Advisor Rasul Sha'ir will provide an overview of this year's inaugural Ascend.Her Capital Accelerator: Phoenix Cohort. Attendees can expect:
An overview of Ascend.Her Capital Accelerator, and the 2021 Phoenix Cohort
Insight into the application and review processes
A review of key dates and deadlines
Answers any questions you have related to the program
About Ascend.Her Capital Accelerator: 
As an expansion of Wacif's award-winning Ascend Capital Accelerator program, Ascend.Her is dedicated to serving women of color entrepreneurs through a holistic, multi-week program. Our hands-on approach consists of interactive workshops, one-on-one consultations with experts, and individualized support. Ultimately, our goal is to support the growth and long-term success of women entrepreneurs of color in the Washington, D.C. region. Learn more.
This year's Phoenix Cohort is designed to help women of color entrepreneurs rise and become stronger than ever before. Together, we will take a much-needed moment to pause and reflect on our experiences as entrepreneurs to date, while planning for what comes next. The Phoenix Cohort will include up to fifteen (15) local small businesses owned by women of color entrepreneurs from the Washington, D.C. region.