Yoga & Intentions: Moving Beyond the Moment | Health is Wealth Series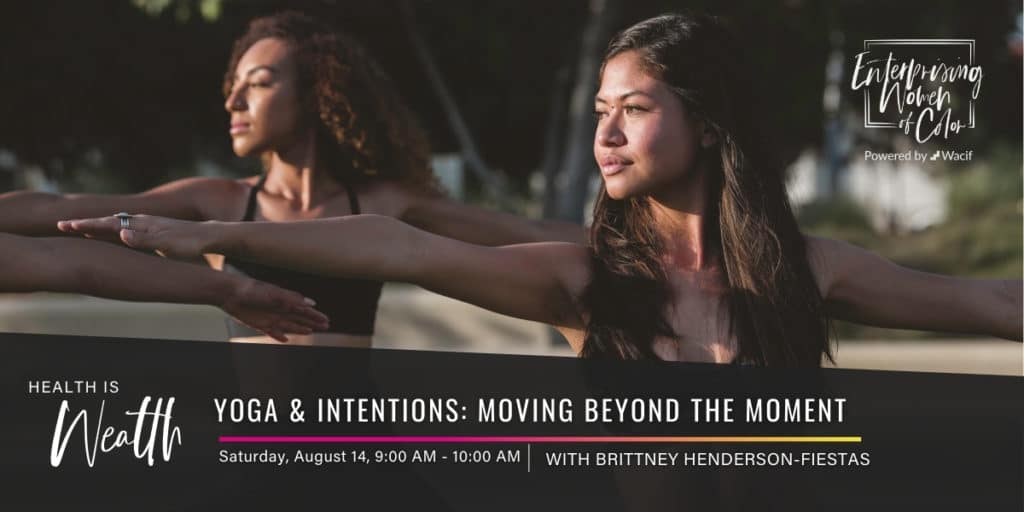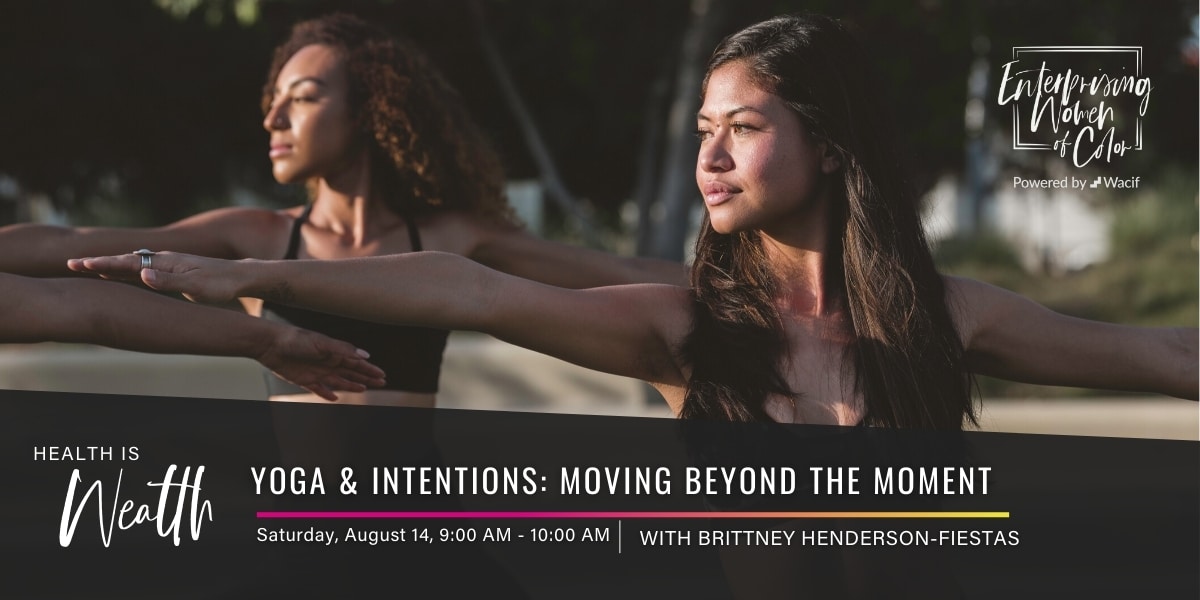 Event Details
Date: August 14, 2021
Start Time: 9:00 am EDT
End Time: 10:00 am EDT
Location: Columbia Heights Green
3321 11th St NW
Washington, D.C., DC 20010 United States
You consistently show up for your business and clients, but when was the last time you showed up for yourself?
In our upcoming yoga class, led by instructor Brittney Henderson-Fiestas, we invite you to take a moment to press pause while in the company of other fabulous women of color entrepreneurs. Rooted in the "radical self-care," philosophy, Brittney's class will guide us through various movements and breathing exercises while opening the space for you to set a positive intention unique to you and your personal growth as an entrepreneur.
Venue Location: Columbia Heights Green, 3321 11th St NW, Washington, D.C. 20010
Note: This is an in-person event
---
About the Instructor: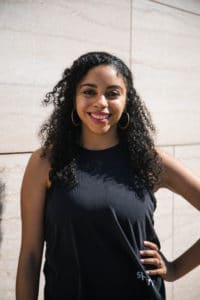 Brittney Henderson-Fiestas is a local activist and organizer in D.C.'s Black Liberation movement, an instructional leader at a D.C. charter school, and an Educational Leadership doctoral student at University of Southern California Rossier School of Education. Her fitness journey began after she was diagnosed with bipolar disorder 2. Having a background as a pre-professional ballet dancer, she fell in love with barre and became a trained instructor in 2018.
Brittney roots her teaching in, what Angela Davis describes as, "radical self-care." Dr. Davis explains that in order to take care of our collective community and to make change sustainable, we need to take care of ourselves mentally, spiritually, and physically. Radical self-care means "we're able to bring our entire selves into the movement. It means that we incorporate into our work as activists, ways of acknowledging and hopefully also moving beyond trauma. It is a holistic approach." With this lens, Brittney's classes are filled with upbeat music, encouragement, and mindfulness rooted in anti-racism.
---
About the series:
August is National Wellness Month, and as a busy entrepreneur balancing the hurdles of running a business and managing the countless responsibilities in your personal life, taking time for yourself may not always seem like a priority. No entrepreneur can be completely successful without remembering how important health is for the growth of their business. Throughout this series, entrepreneurs will be introduced to holistic wellness practices and resources that support the health of their businesses and their bodies.
---
Registration
Thank you for your interest in our upcoming event. All spots are full at this time. Please complete the following form to be added to the waiting list, and you will be notified if a spot becomes available.