Japanese American Women in Business | Women of Fire Fireside Chat Series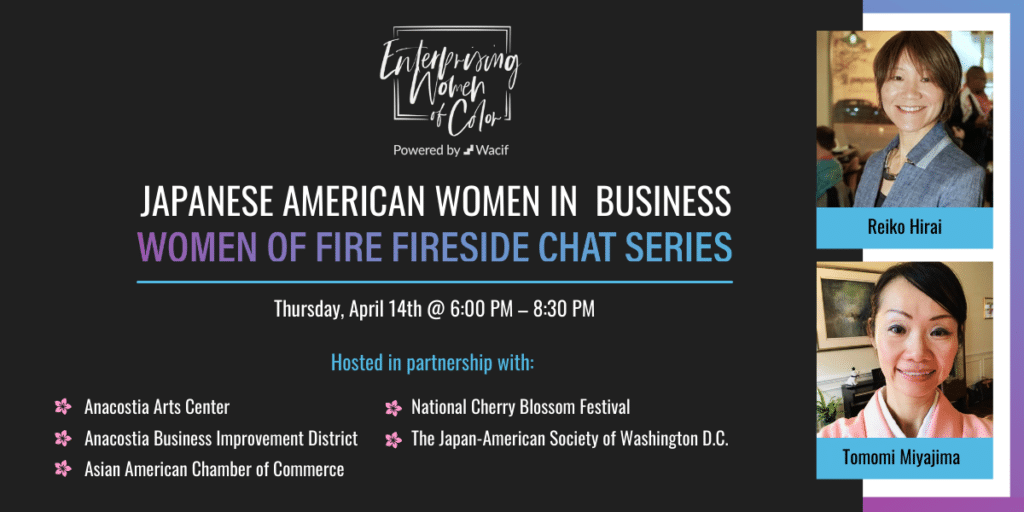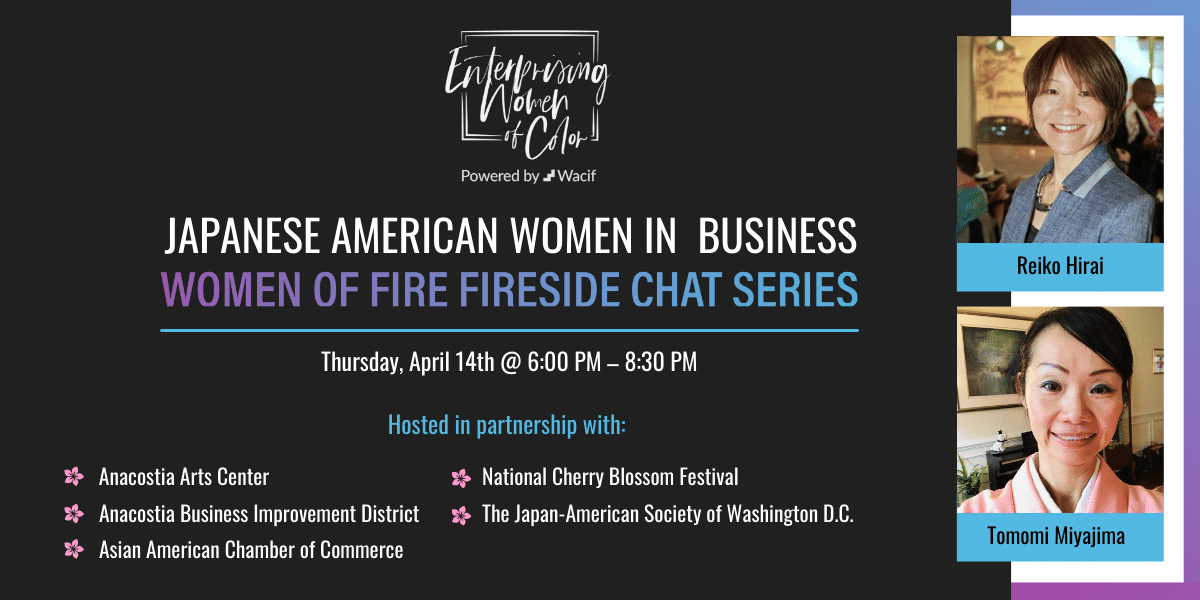 Event Details
Date: April 14, 2022
Start Time: 6:00 pm EDT
End Time: 8:30 pm EDT
Location: Anacostia Arts Center
1231 Good Hope Road SE
Washington, D.C. 20020 United States
As we all gather to celebrate the 110th Cherry Blossom Festival, it's important to celebrate the nuanced journeys of Japanese American women making strides as entrepreneurs.
Join us for a special fireside chat series with special guests: Reiko Hirai, owner of D.C. Sake cō, and Tomomi Miyajima, owner of Tokiya Japan. These two ladies have a wealth of knowledge to share about their triumphs and challenges as Japanese Americans running successful businesses in the Capital Region. Reiko and Tomomi will reflect on the following:
The influence Japanese culture has had on their view of the world and growth of their businesses
Tricks of the trade learned throughout their journeys
Hopes for the future of AAPI owned businesses
Join us promptly after the panel discussion for a Sake tasting session sponsored by the Anacostia Bid.
The Women of Fire Fireside Chat Series is hosted by Wacif Chief Program Officer Kimberly Gayle.
---
About the Panelists
Reiko Hirai | Owner of D.C. Sake cō.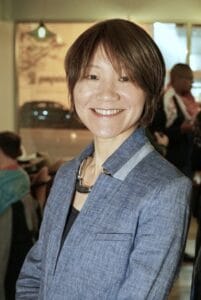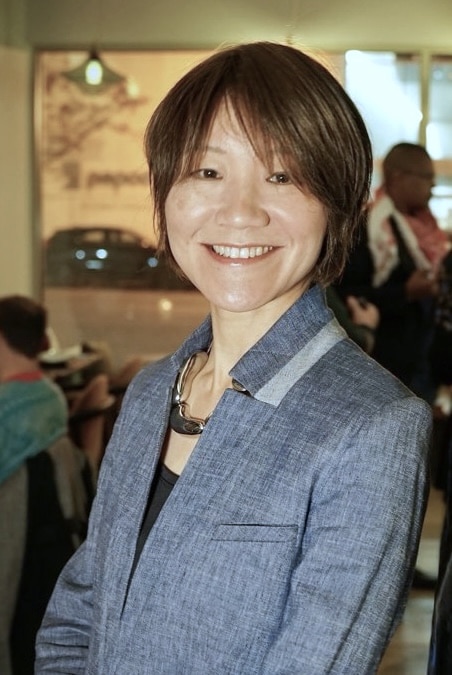 Reiko Hirai is an entrepreneur who grew up in Kyoto, Japan, and has lived the Washington, D.C. area for 20+ years. Through her work, Reiko serves as a liaison between businesses in the U.S. and Japan. Reiko uses her gifts to introduce people to new cultural experiences every day. In 2006, Reiko launched her own event management and consulting business, and more recently, founded D.C. Sake cō. in 2020. D.C. Sake cō. is the District's first local e-commerce site specializing exclusively in Japanese beverages, and embraces collaboration, community, and connection.
---
Tomomi Miyajima, Ph.D. | Founder of TOKIYA JAPAN
Tomomi runs TOKIYA JAPAN, a small business in D.C. specializing in Japanese Pottery (Minoyaki), art, and Kimono. Her goal is to promote and preserve the craftsmanship and cultural heritage from her hometown Toki, Gifu, where local pottery making (Minoyaki) started nearly 13,000 years ago during the 7th century. All art is all handcrafted by emerging and seasoned artists in D.C. and Japan
With a Ph.D. in education, Tomomi has worked as a school teacher in special education, primary school, secondary school, and higher education levels across the U.S., Japan, and Switzerland. Before launching her business, Tomomi worked at the World Bank, where she charged education projects in conflict areas across the Middle East and African regions. In this role, she helped build schools for refugee children and led skills development programs for adolescent girls. Today, Tomomi focuses on: community-based projects that connect Toki and D.C; promotes artwork produced by persons with disabilities and minority women; and delivers cultural workshops (e.g. tea ceremony, sake-tasting, kimono try-outs, special Obi exhibition from Kyoto, furoshiki, and Ikebana flower arrangements) throughout the Greater Washington region. Tokiya also continues to partner with universities to develop educational materials with the aim to pass the cultural heritage onto the next generation.
---
This program is brought to you by the Anacostia Arts Center, Anacostia Business Improvement District, Asian American Chamber of Commerce, Enterprising Women of Color DMV Business Center, National Cherry Blossom Festival, The Japan-America Society of Washington D.C., and Washington Area Community Investment Fund.