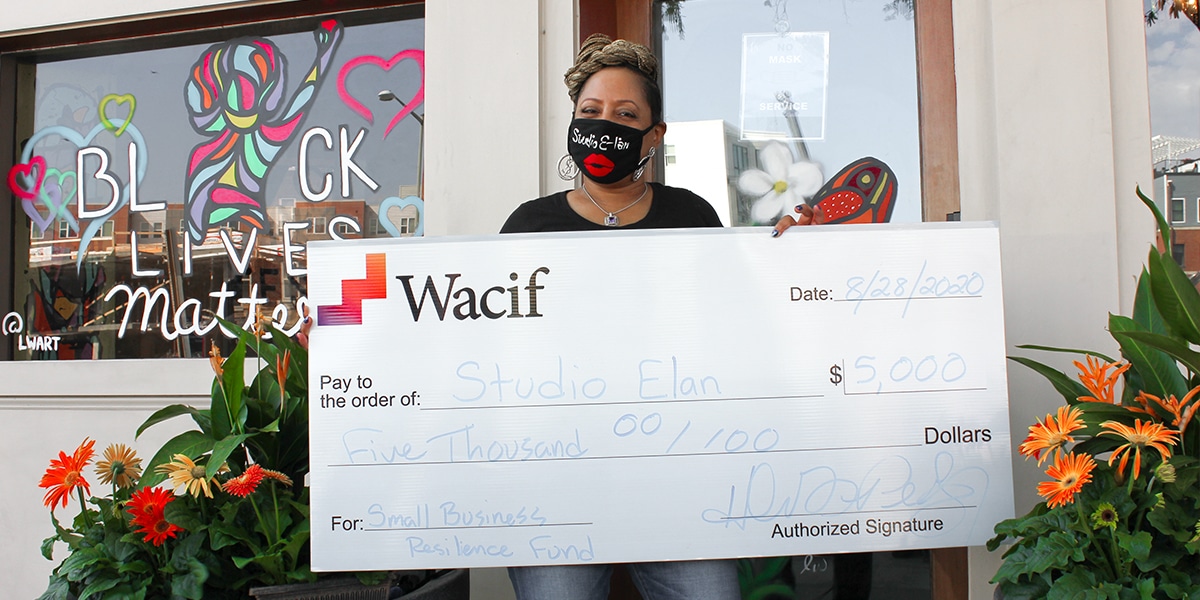 Access to capital is one of the primary inequities faced by enterprising women of color. Lack of long-term financing can affect a host of issues that slow business growth and threaten business survival.
Please complete the form to find out if you qualify to apply for a loan.
Are you eligible for a small business loan with Wacif?
​Wacif requires the following minimum eligibility criteria to be met for all potential borrowers:​
Businesses must be located in

one of the following areas

:

​

DC: District of Columbia 

​

MD: Montgomery County, Prince George's County 

​

VA: Arlington County

​,

City of Alexandria, Fairfax County, City of Fairfax

Business owner must be a U.S. citizen, legal permanent resident, or have a valid work visa

​

Must have filed federal income taxes with the IRS (business and/or personal) or have filed an extension​
Business must have a 

business bank account

​

Must have been in business for a

 minimum of 1 year

​

Must have had 

business revenue at or above $50,000

 during the previous fiscal year

​

Cannot be a non-profit (with the exception of child care centers), an unregistered business, or a Limited Cooperative Association​

Cannot be a business within 

the following

list of restricted industries

​
Join Our Growing Ecosystem
Connect with other women of color entrepreneurs to help grow your business. Subscribe to our newsletter.