Building Brands For a Better Tomorrow | Women of Fire Fireside Chat Series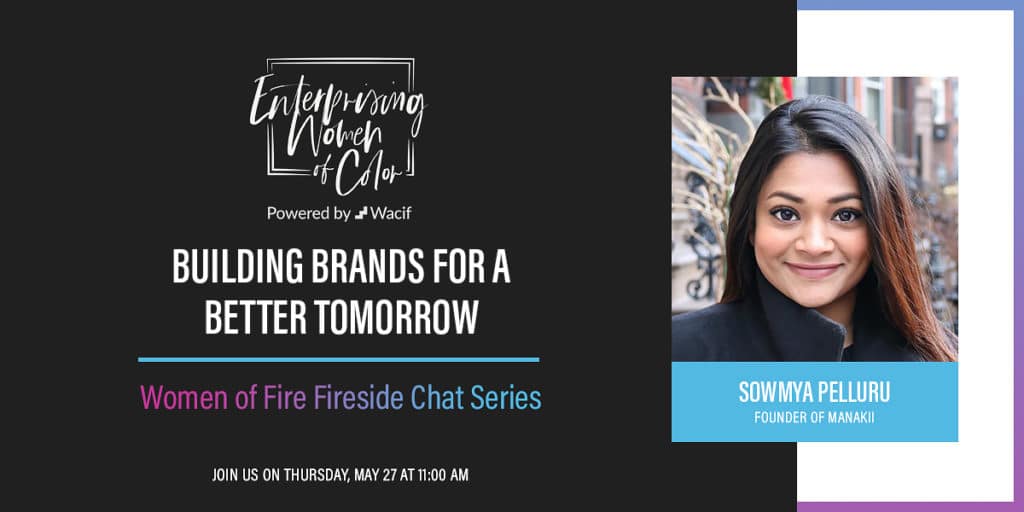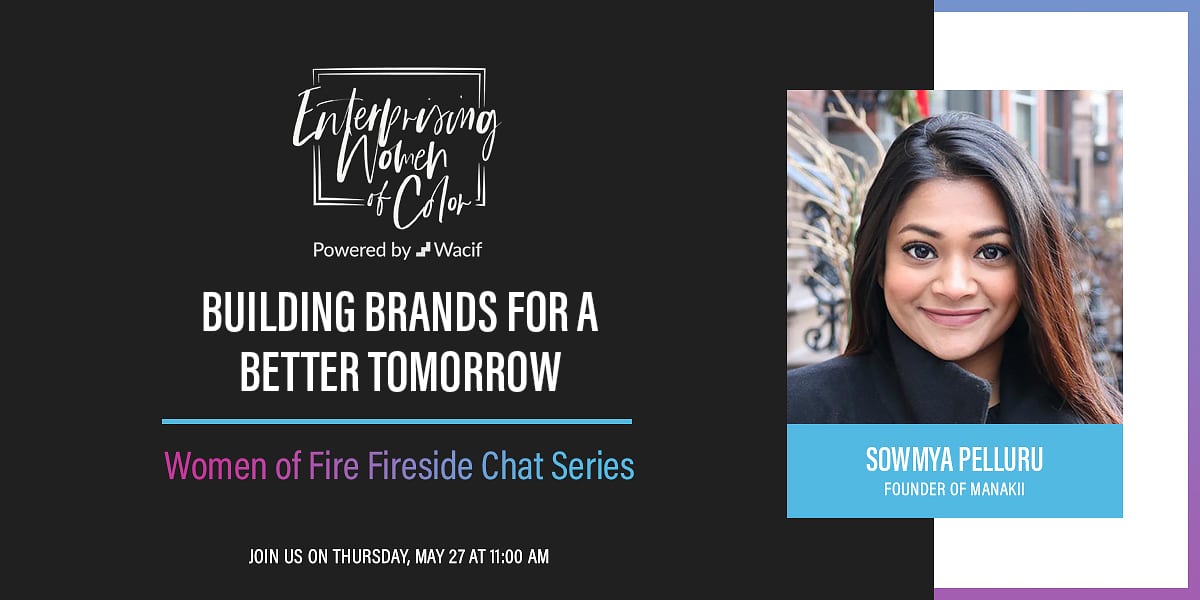 Event Details
Date: May 27, 2021
Start Time: 11:00 am EDT
End Time: 12:00 pm EDT
Location: 

Does your brand speak to your values, and your truth? Are you offering products or services that fills a need? Join manakii founder and creative brand expert Sowmya Pelluru to learn how and why she created her brand manakii.
When Sowmya was 24 years old, she had a dream and unproven belief that a first generation Indian American woman could disrupt a $14 Billion US industry that had been created for women and run by men. Today, manakii is a socially conscious sustainable underwear company on a mission to empower all women built off of the simple idea that underwear is a product women need, and not a luxury. manakii's buy one, donate one model allows the dignity of comfortable underwear for all women, so they can focus on contributing to the world.
The Women of Fire Fireside Chat Series is hosted by Wacif Chief Program Officer Kimberly Gayle.