Am I My Sister's Keeper? | Women of Fire Fireside Chat Series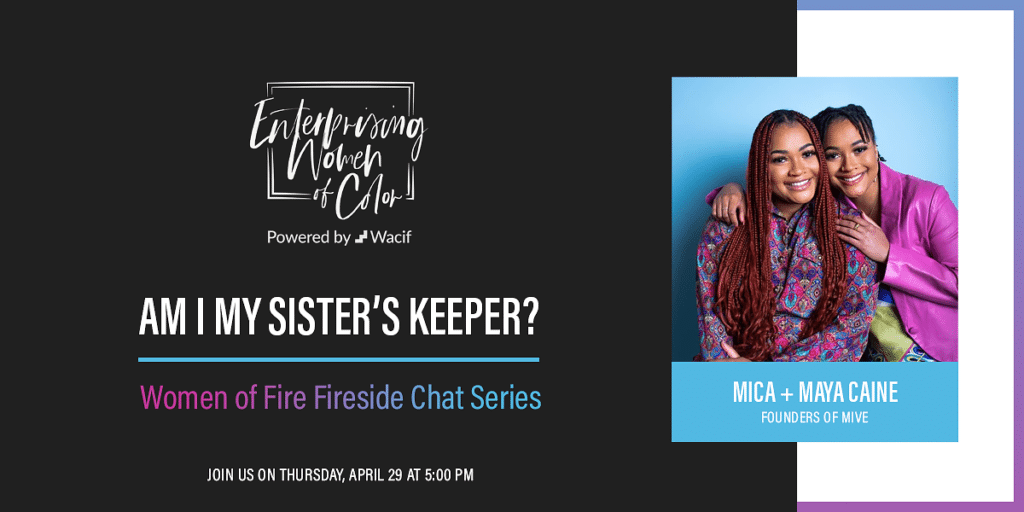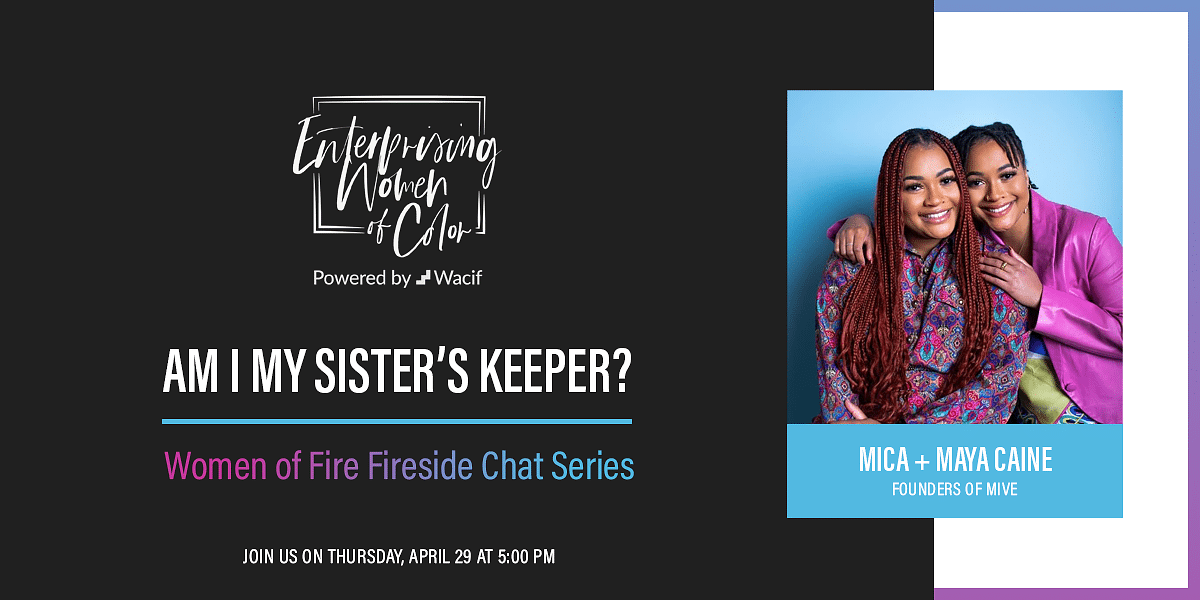 Event Details
Date: April 29, 2021
Start Time: 5:00 pm EDT
End Time: 6:00 pm EDT
Location: 

Dive deep into what it means to work on socially conscious products through the lens of a family business, with guest speakers Maya and Mica Caine, founders of the digital fashion marketplace MIVE.
In 2018, twin sisters Mica and Maya Caine teamed up to create MIVE, a women's personalized marketplace of accessible, made-to-measure and ready-to-wear slow fashion brands for women of all sizes. Shoppers are able to purchase carbon-neutral, size-inclusive pieces through a personalized, virtual measuring experience.
The Women of Fire Fireside Chat Series is hosted by Wacif Chief Program Officer Kimberly Gayle.