3 Business Certifications That Help Win Government Contracts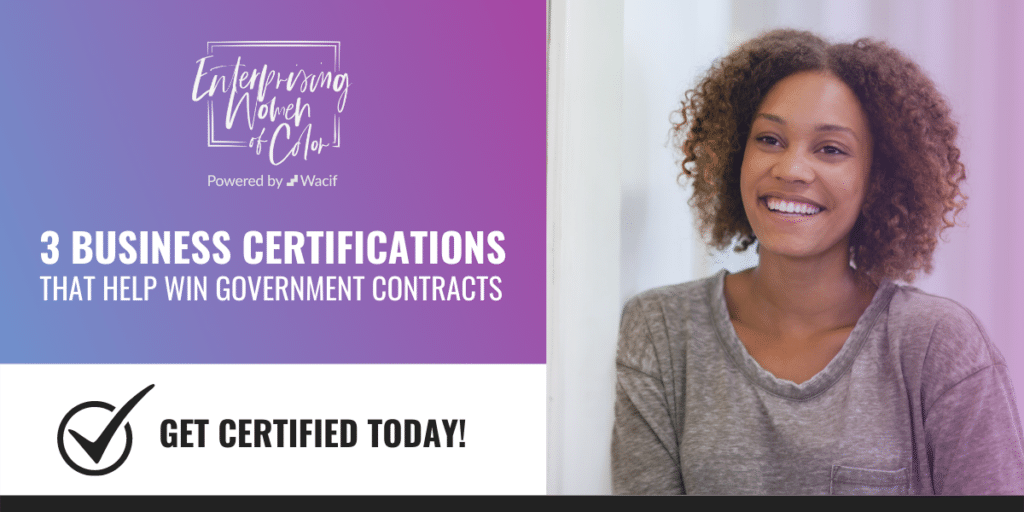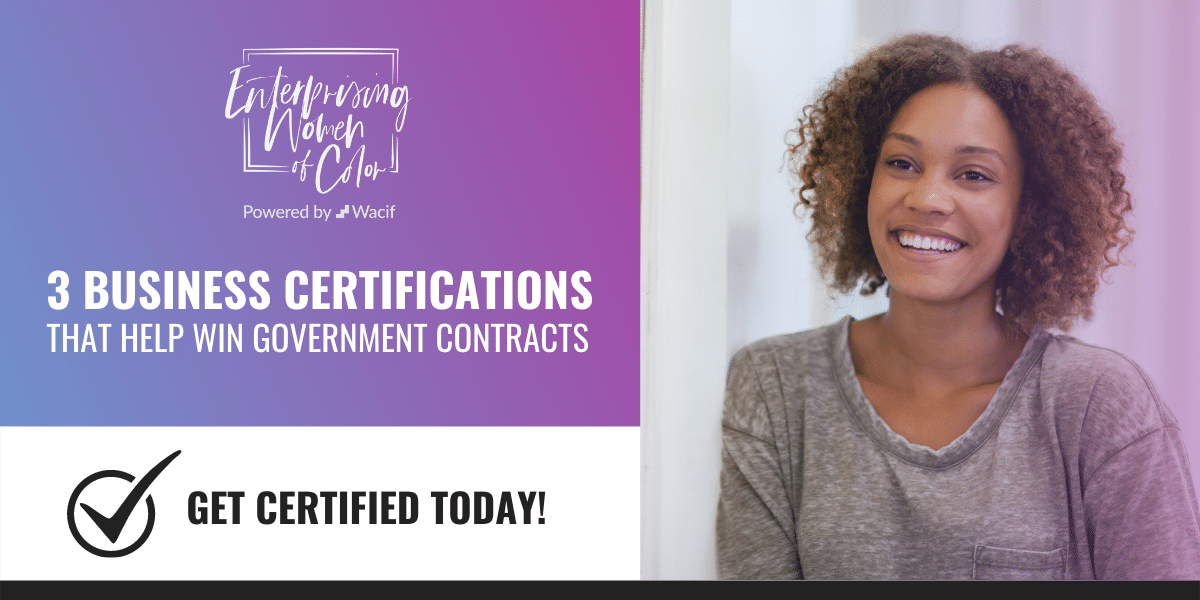 Event Details
Date: November 03, 2021
Start Time: 2:00 pm EDT
End Time: 4:00 pm EDT
Location: Zoom Webinar

The U.S. government is the largest customer in the world, buying a diverse range of products and services, and is mandated by law to consider buying from small businesses.¹ In 2020, the federal government awarded a record-breaking 26% of federal contracts to small businesses, amounting to $145.7 billion in contracts.²
If you are eligible but are not currently participating in the U.S. Small Business certifications program, you are missing out on a large market and opportunity. In this workshop with the U.S. Small Business Administration Washington Metropolitan Area District Office, we will explore the benefits and processes of obtaining Federally-recognized certifications for procurement. We will focus on the following three certifications:
• Woman Owned Small Business (WOSB)
• 8(a) Business Development Program
• Historically Underutilized Business Zone (HUBZone)
All are welcome to attend. This workshop is most suitable for businesses that are in operation and at least 51 percent owned, controlled, operated, and managed by women.
---
About the Speakers

Nirav "Nick" Rajpara, Economic Development Specialist
Nirav "Nick" Rajpara is an Economic Development Specialist at the U.S. Small Business Administration (SBA), Washington D.C. Area Metro Office (WMADO). In this role, he collaborates with local: SBA Resource Partners, (public and private) economic development organizations, and other stakeholders to develop, bolster and support informational initiatives which aid and assist small business and entrepreneurs across the capital region. In addition, he is the Program Manager for SBA's Emerging Leaders Program, a CEO academy which guides small business leaders on scaling and growing their business. He also conducts HUBZone site inspections for certified HUBZone firms in the Washington, D.C. metropolitan area. He holds a Masters Degree in Business Administration, and a Masters Degree in Public Policy from Pepperdine University. He has a Bachelor of Science degree from the University of California, Riverside.
Candice Miles, Supervisory Business Opportunity Specialist
Candice Miles is one of the Supervisory Business Opportunity Specialists for the Washington Metropolitan Area District Office (WMADO) of the Small Business Administration (SBA). In this role, she works to solve complex contracting issues in the 8(a) Business Development Program. Throughout her career, she has been dedicated to helping create wealth through entrepreneurship and economic development in cities and countries across the world. In her previous roles, she has worked as an entrepreneur, a business professor and a director with national non-profit organizations helping to spearhead entrepreneurship programs dedicated to empowering women and minorities in the Washington DC metropolitan area.
Candice is pursuing her Doctor of Business Administration (DBA) degree from the Fox School of Business at Temple University. She holds a Bachelor of Science in Chemical Engineering from Howard University and a Master of Science in Taxation from American University.