Marisela Rodela, Program Director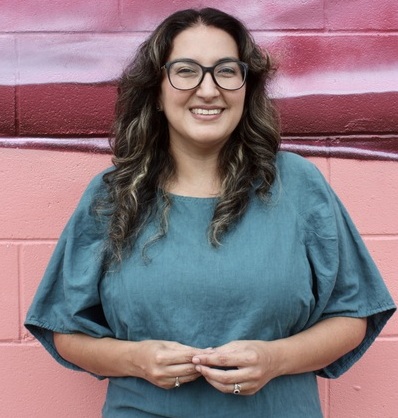 Marisela Rodela is the Program Director for the Enterprising Women of Color DMV Business Center (EWOC) at the Washington Area Community Investment Fund (Wacif). Marisela is a passionate and experienced community and program specialist with a demonstrated history of working in public health, the food & beverage industry, and the local small business community. Throughout her career and as a business owner for over a decade, she has played a central role in facilitating strategic and organizational development and systems development and implementation for both for- and non-profit organizations. As a longtime resident of Washington, DC, Marisela is proud to have played key leadership roles in DC Brau Brewing (2009 – 2022) and the District of Columbia's Brewers Guild (2012 – 2021); both organizations contribute immeasurably to the sustainability and growth of DC's local economy and community. She currently sits on the boards of the Heurich House Museum, Craft x EDU, SMYAL's Fall Brunch Coordinating Committee, the Think Local First DC Advisory Committee, and the Bladensburg Road Main Street Advisory Committee.
Prior to her work in the local business community in DC, Marisela served as public health community organizer, public policy analyst and advocate, and manager of programs focusing on health behavior and education. She worked with various organizations, both governmental and community based, to develop, implement, and sustain partnerships and programs in the areas of adolescent sexual and reproductive health, mental health wellness, and violence prevention. She is also an experienced and trained meetings facilitator.
Marisela earned both a Master of Social Work degree and a Master of Public Health degree from the University of Michigan in Ann Arbor. She also received a Bachelor of Arts degree in Social Psychology and Philosophy from Trinity University located in Northeast Washington, DC. Marisela lives in ward 5 with her husband, dog, and cats. In her personal time, she regularly volunteers in the community, supports and shops at local DMV based businesses, is a dedicated yoga practitioner, and she loves traveling and exploring local food & beverage scenes.
Join Our Growing Ecosystem
Connect with other women of color entrepreneurs to help grow your business. Subscribe to our newsletter.