Keeping Clients First: Personal experience inspires our approach to the Enterprising Women of Color DMV Business Center
Messay Derebe, Program Director, Enterprising Women of Color DMV Business Center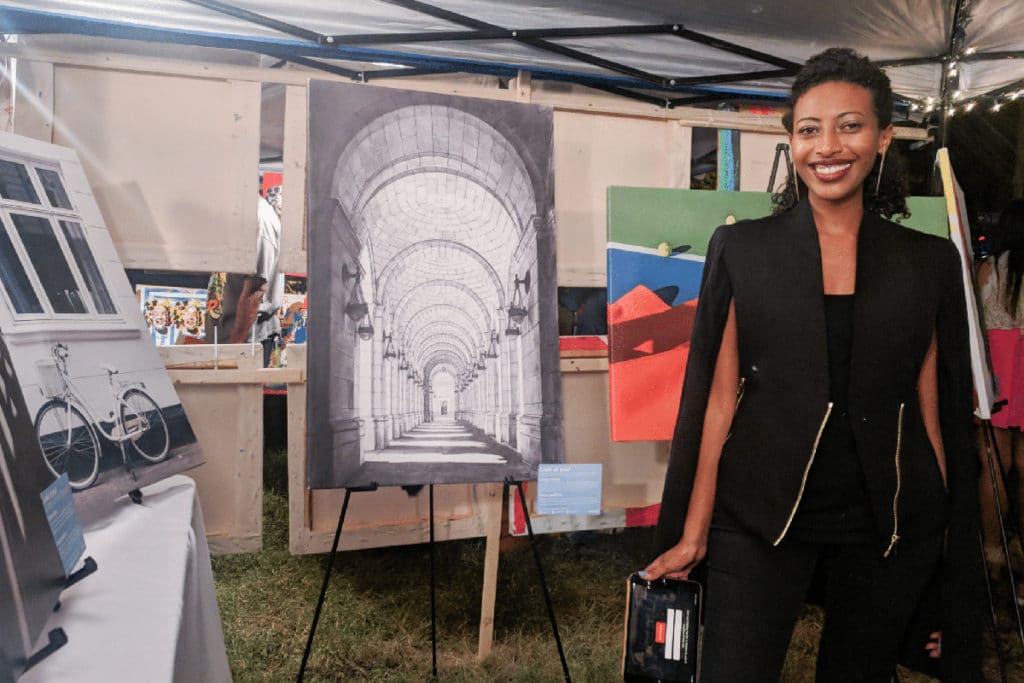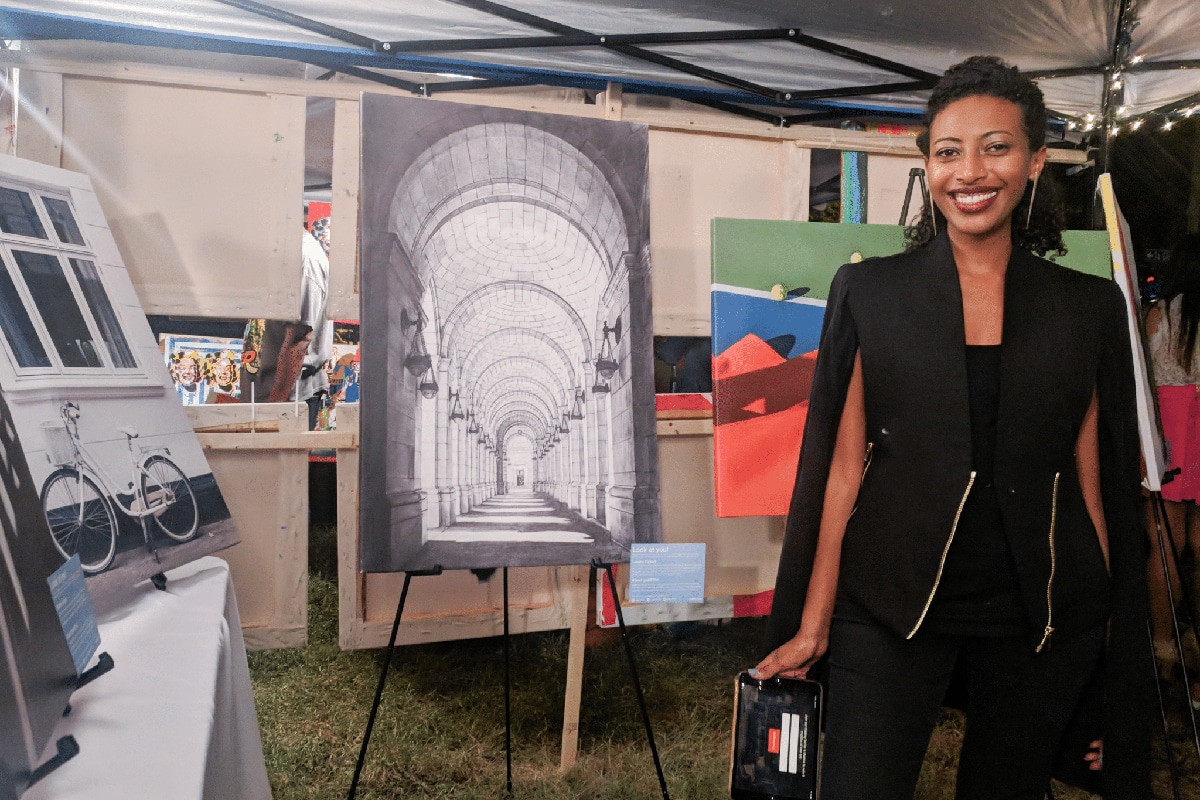 My journey as a woman of color entrepreneur began at seven years old, in line at the local open-air market in Addis Ababa, Ethiopia. My family and I were waiting to purchase cooking oil from the local shop owner. While we waited, my family asked me what I wanted to be when I grew up and I replied, much to their amusement and surprise, that I wanted to sell cooking oil like the shop owner at this market. I sensed great power, excitement, and freedom in being a business owner.
Though I left the idea of selling cooking oil in the past, that memory of waiting in line at the open-air market, and declaring my dream of becoming a small business owner, stayed with me into adulthood. A few years later, my father, siblings and I moved to the United States where we joined my mother, who had transitioned to the U.S. a few years prior. After attaining my master's degree in Arts Management from Carnegie Mellon University, I pivoted my career towards social impact. In 2017, I co-founded goARTful, an online art subscription start-up on a mission to make the visual arts more accessible by allowing users to purchase or rent local works online.
Co-founding goARTful taught me that entrepreneurship is not an easy path, especially as a woman of color. Joyous highs and crushing lows accompanied my goals of finding economic freedom and building wealth. While small businesses have the potential to build wealth and transform our communities, women entrepreneurs of color like me face structural inequities that exacerbate the inherent challenges of entrepreneurship. I experienced what the data shows — there is an inequitable and unequal lack of access to funding for women of color entrepreneurs and a stark disconnection from well-sourced networks.
I'm here now, on behalf of my seven-year-old self and women entrepreneurs of color, leading the Enterprising Women of Color DMV Business Center (Center). The Center, launched in partnership with the Minority Business Development Agency (MBDA), builds on the Washington Area Community Investment Fund's (Wacif) 34 years of serving women of entrepreneurs of color. The launch of the Center is borne of the recognition that COVID-19 creates even greater urgency to support enterprising women of color. Through the Center, we will serve the region's women of color entrepreneurs and help them drive wealth and opportunity in our communities.
I look forward to joining you in that work.
Kennedie Toney, Program Coordinator, Enterprising Women of Color DMV Business Center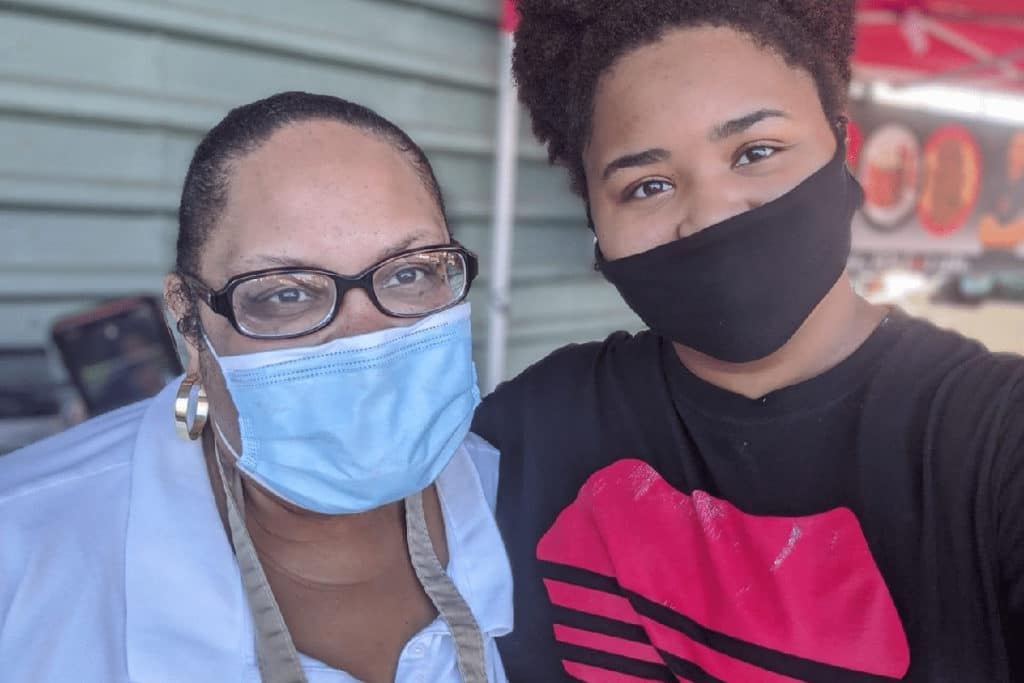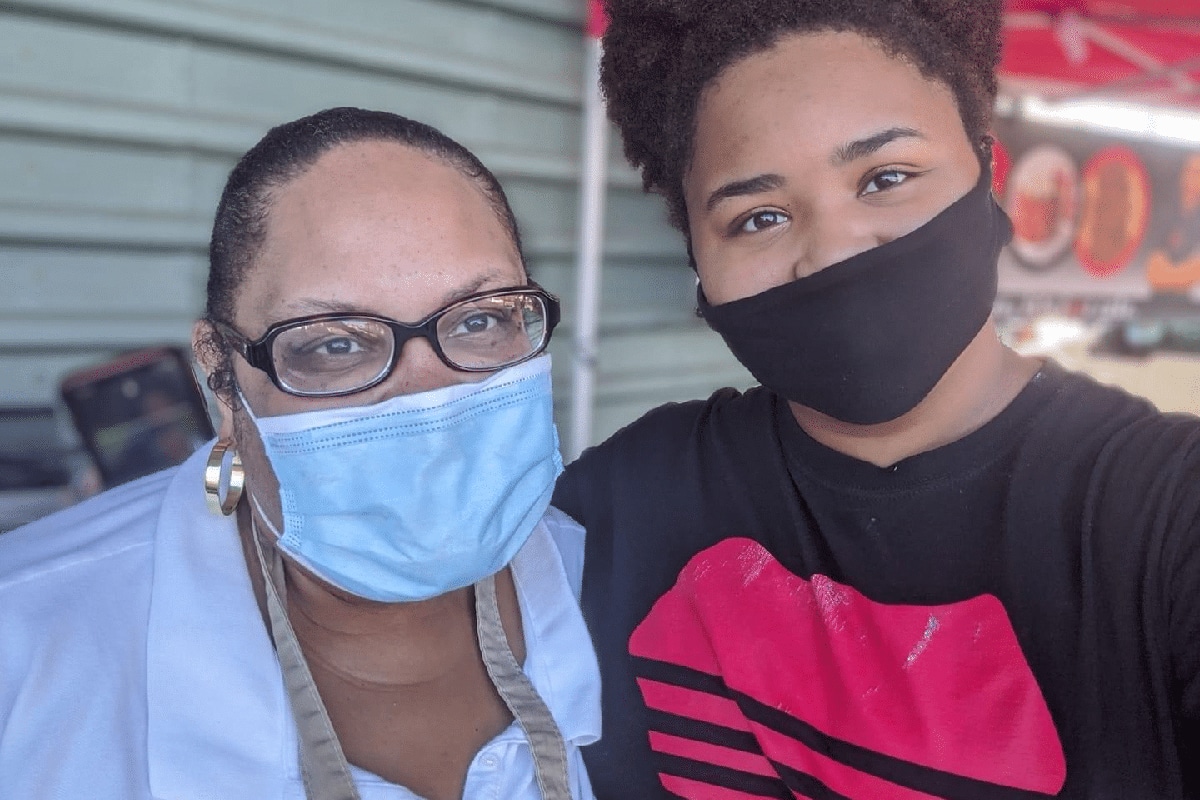 Food has always played a central role in my family, as it has for much of the Black community. My aunt is a caterer/restauranteur in Memphis, and throughout my life I have watched her tirelessly pursue her passion while developing her brand and products. She taught me what it means to embrace the entrepreneurial spirit, especially as a woman of color.
Growing up as a woman of color, I was fortunate to be surrounded by women entrepreneurs who looked like me. It was a game changer to see these women accomplish goals I didn't know were possible, and these experiences ignited a fire in me to actively support the success of other women of color.
Before the pandemic, my aunt was growing her business — participating in farmers markets, expanding her reach through delivery services, and promoting her products. COVID changed her business overnight, as it did for many small businesses. My aunt made the difficult decision to go back into the workforce, which she never thought she would need to do again. And yet, instead of feeling defeated, she used this moment to start saving again so she could come back bigger and better.
Nearly a year later, my aunt is reconstructing her business. The Farmer's Market in Memphis reopened, and she is out there at 6:00 AM every Saturday morning selling her new product lines. She adapted to the new normal and came back stronger. I understand how easy it would have been to give up, but I am proud of her, and proud to be a part of her legacy and her number one supporter.
A few months ago, Wacif's job posting for the "Enterprising Women of Color Program Coordinator" position popped up on my LinkedIn newsfeed. Wacif's 34-year track record serving entrepreneurs of color, the urgency of this moment, and the potential for the Center sold me — this was an organization I wanted to be part of and grow with. While I'm proud of being a Memphis girl, I am lucky to have found my dream job in D.C. (my dream city) during a pandemic. This as an opportunity for me to give back and help other women develop their skillsets, and access resources, so they can in turn can provide for themselves and the community that needs them.
Women of color are often perceived as being "strong," because we face so many societal constructs that cause us to work twice as hard for representation, funding, and other opportunities. I'm here to help ensure we are creating programs and resources that actively support one another, and to take some of the burden off you so you can focus on the success of yourself and your business. Together, we will serve our communities, and I am thrilled to have the opportunity to support you in any way that I can.
---
You, our clients, will always be the North Star of our work through the Enterprising Women of Color DMV Business Center. That is why you will continue to hear us ask one simple and important question: "What do you need?" Your answers and feedback will always guide our work. From one-on-one advisory services with entrepreneurs to our monthly Coffee and Conversations, our team will always listen, so that we can serve you better.
Please complete our short survey below, and we look forward to serving you.
Join Our Growing Ecosystem
Connect with other women of color entrepreneurs to help grow your business. Subscribe to our newsletter.