Investing in Equity: Kimberly Gayle, Wacif's Chief Program Officer, on Leading the Enterprising Women of Color D.C., Maryland & Virginia (DMV) Business Center
"Women-owned businesses, specifically businesses owned by women of color, need a just and supportive system on their side as they rebuild not only their companies, but their lives. The Wacif team, and the Enterprising Women of Color DMV Business Center, will stand beside them in that effort."

Kimberly Gayle, Wacif Chief Program Officer
$981 billion dollars.
That's the annual economic output America would gain if businesses owned by women of color earned as much as their white women counterparts.
Enterprising women of color have always been and will continue to be essential to the economic success of our country. According to Fundera, in 2020 women started a net total of 1,821 new businesses every day […] and 64% of the businesses started last year by women were started by women of color.
Enterprising women of color are central to the National Capital region's economy. According to Prosperity Now, in the District of Columbia women make up 17% of the women labor force owning firms, compared to 19% of men in the labor force, making the District one of nation's top jurisdictions for women entrepreneurship. The region's enterprising women are also among the nation's top job creators, ranking in the top 10 metropolitan areas nationwide for job creation and helping to drive the region's economic vitality according to the American Express State of Women-Owned Business Report.
The economic importance and dynamism of enterprising women of color are belied by stark inequities they face. According to the D.C. Policy Center, while the District of Columbia ranked as the top city globally for entrepreneurial talent according to the Global Talent Competitiveness Index, just 18% of D.C. business establishments are owned solely by women and only 27% are owned by people of color, and these businesses are much smaller as measured by gross receipts and jobs created. Almost 60% of women business owners state they don't have the same access to capital that men have, according to Women Impacting Public Policy.
COVID-19 has exacerbated these challenges. Data from the National Bureau of Economic Research (NBER) shows that 3.3 million businesses closed permanently between February and May 2021 alone, and that one quarter of these businesses were women-owned, a figure the NBER called 'unprecedented'. Unsurprisingly, women small business owners have cited higher rates of insecurity of their business compared to men due to the COVID-19 pandemic and economic crisis, and are "less likely to anticipate a strong recovery."
The data strongly suggests that supporting enterprising women of color will help catalyze recovery. Of the 1,800+ businesses started daily by women in 2019, women of color launched the largest segment. And we know that these businesses are likely to be at the vanguard of recovery: according to Brookings, women and minority-owned businesses added 1.8 million job from 2007 to 2012, as the country recovered from the Great Recession. Firms owned by white males lost 800,000 jobs and firms owned equally by white men and women lost another 1.6 million jobs.
Investments in enterprising women of color are needed now more than ever, and that's one reason why the Washington Area Community Investment Fund (Wacif) is joining the Minority Business Development Agency (MBDA) to launch the Enterprising Women of Color DMV Business Center. The Center deepens Wacif's 30+ year commitment to serving enterprising women of color, and will offer access to capital, advisory services, and strategic networking opportunities to help these entrepreneurs launch and grow their businesses. The Center website will launch later this week, and featuring access to capital support and advisory services and networking events tailored to the needs of our region's enterprising women of color.
This Center is personal, beyond programming. It aligns with my life's work advocating for marginalized communities, as an entrepreneurship educator, certified business advisor, and program manager. It also reflects my family's experience: my mother was a first-generation college student who served for over 40 years as a nurse, and I watched illness nearly wipe out everything she owned. It was a pivotal experience in my life- it showed me that just working hard is not enough. I've brought that perspective with me to business strategy positions across Ohio, from serving as a Business Consultant at Pricewaterhouse Coopers, LLP, to Regional Director of the Minority Business Assistance Center, to my new role as Wacif's Chief Program Officer.
Women-owned businesses, specifically businesses owned by women of color, need a just and supportive system on their side as they work to rebuild not only their companies, but their lives. The Wacif team, and this Center, will stand beside them in that effort.
We're proud to elevate that message and our region's enterprising women of color.
About the Author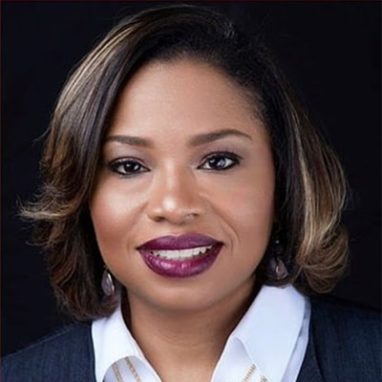 Chief Program Officer
Kim is the Chief Program Officer at Wacif, where she provides leadership and management oversight of Wacif's small business and entrepreneurship advisory services and technical assistance initiatives.
Join Our Growing Ecosystem
Connect with other women of color entrepreneurs to help grow your business. Subscribe to our newsletter.